Memorial
Feeding Northeast Austin, Body, Mind, and Spirit in the name of Jesus.

---
Office Hours: Office Closed if AISD is closed for inclement weather or holidays.

Mon. Thur, & Fri.9:30am-1:00pm
Voicemail and Emails are only checked during this time, if you have urgent need,
please contact the Pastor or Membership Coordinator directly.
Membership Coordinator: Mon. & Tues. 10am-2pm

Austin Energy Plus 1: Appointment Information
Call 512-452-5798
---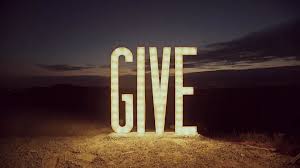 ---
---
Contact: Info@FreeStoreAustin.org
Phone # 512-284-4342
Shopping Hours in Gym:
Wednesdays 11:00am-1:00pm
&
Saturdays 9am-11am

Donations Accepted in Gym
Mondays,
Wednesdays & Fridays 10am-1pm
Saturdays 9am-11am

---
---
Pew Crosses For Sale $25.00 Each

Last year, Pat Marcum decided to try an experiment with the extra pieces of the pews we had dismantled in order to make our new sound booth. He fashioned crosses from them. We now have these crosses for sale in either a free-standing form or a wall- hanging form. All funds will go to sanctuary updates like carpeting. This is a beautiful opportunity to have a piece of Memorial in your home. Please contact the church office during posted office hours to order.
---
---
July 19th Bread Church
Bread Church 3rd Thursday each month *except Arpil 2018- see above for date and time
Do you enjoy making bread from scratch? Have you always wanted to learn how to make your own, but are just a little intimidated by the process? Want to hang out, learn some new recipes and think about the way that God works on your spirit? We will make bread together and during the rising time, we will discuss the 12 steps of bread making, using Peter Reinhart's book, "Bread Upon the Waters", which is a spiritual exploration of those steps. For more information call Pastor Cynthia 512-921-3473. Ingredients and tools will be provided, although if you have a favorite bowl you'd like to use or tools of your own you'd like to bring, please do! Also helpful to bring would be a baking sheet to put the bread on to take home.
"We welcome everyone at Bread Church. Since recipes sometimes require advance prep,we would love for you to let us know you might be coming so we can be prepared, though reservations aren't strictly required.
If you can give us advance notice, call 512-452-5796 and leave a message.
Thank you!"
---
---
Memorial United Methodist Featured Article
---
Weekly Events Calendar



6:30 AM- Monday Morning Prayer in Chapel
6:00 PM- Girl Scouts Troop 172 in Believer's Room & Gym area
6:30 PM- Austin Harmony Women's Chorus
Tuesdays

9:00 AM- 12:00pm Citizenship Class in the Parlor (Summer)
9:00am-1:00pm English Class in the Parlor (Spring & Fall)
Wednesdays

11:00am-1:00pm
Free Store Shopping
Gym
7:00 PM- Choir Practice

9:00am-12:00pm Citizenship Class in the Parlor (Summer)
9:00 AM-1:00pm English Class in Parlor (Spring & Fall)

Saturdays
9:00am-11:00am Free Store Shopping Gym
Sundays
9:15 AM- Sunday School
10:30 AM- Worship Service

Monday-Friday
Mornings: Meals on Wheels Gym

---
---